How do chromosomes divide?
In a body, every single cell has the same number of chromosomes. This is because when a cell divides, the replicated chromatids are equally segregated into daughter cells. But, the first meiotic division is a clear exception. This division segregates maternal and paternal chromosomes for production of eggs and sperms, which are the origin of a new life. What is the story behind this division?
Read More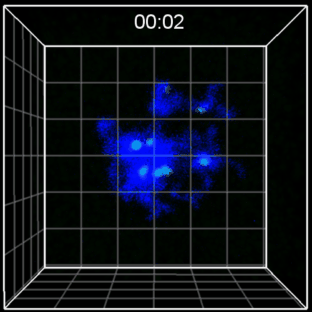 News
27 May, 2020
Yoshida et al revealed that a kinetochore-based mechanism promotes spindle assembly in oocytes. Such a mechanism is less functional in humans compared to mice. The findings are important for the understanding of chromosome errors in human eggs.
The project was jointly carried out with IVF Namba Clinic, Osaka City University, and Newcastle University.
Nature Communications May 27; 11: 2652 (2020)
doi: 10.1038/s41467-020-16488-y
21 February, 2020
Osamu Takenouchi attended Chromosome Workshop 2019 held in Shibata from 22-24 Dec., 2019 and presented his research.
21 February, 2020
Tomoya Kitajima, Shuhei Yoshida and Sui Nishiyama attended MBSJ 2019 (the 42th Annual Meeting of the Molecular Biology Society of Japan) held in Fukuoka from 3-6 Dec., 2019 and presented their researches.
23 November, 2019
The Laboratory for Chromosome Segregation is seeking a Research Scientist. This call is part of the QMIN (Quiescence Manipulation and Investigation of Natural-hypometabolism) project, a center-wide project that started in the BDR at 2019. If you are interested, please contact to Kitajima.



Upcoming Events