How do chromosomes divide?
In a body, every single cell has the same number of chromosomes. This is because when a cell divides, the replicated chromatids are equally segregated into daughter cells. But, the first meiotic division is a clear exception. This division segregates maternal and paternal chromosomes for production of eggs and sperms, which are the origin of a new life. What is the story behind this division?
Read More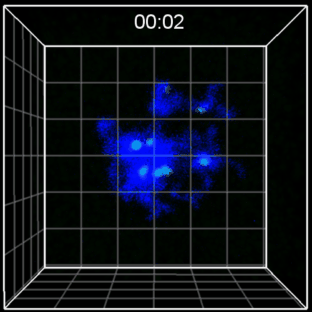 News
18 October, 2021
Mihoko Fushii joined our lab. She will work as a research part-time worker for two months.

6 October, 2021
The Result of Mori et al's research was published on the cover of the Journal of Cell Biology.
Journal of Cell Biology (Vol.220, Issue 10)

24 August, 2021
Eggs fuse with sperm to give rise to a fertilized egg. Mori (Research Scientist), in collaboration with Dr. Ikawa from Osaka University, showed that sperm-derived chromosomes are spatially separated from egg-derived chromosomes, which prevents aneuploidy in the fertilized egg.
Journal of Cell Biology. 220 (10): e202012001 (2021).
doi: 10.1083/jcb.202012001.

12 July, 2021
Oocytes exhibit aging-associated chromosome segregation errors, which results in aneuploidy in eggs. Mishina (SPDR) and Tabata (PhD student from Kyoto Univ) et al showed that life stage and calorie restriction influence aging-associated transcriptome changes in oocytes, in collaboration with Nikaido and Hamada labs in BDR.
Aging Cell. e13428 (2021)
doi: 10.1111/acel.13428.

9 April, 2021
The Result of Courtois et al's research was published on the cover of the EMBO Reports.
EMBO Reports (Vol.22, Issue 4)

1 April, 2021
Eishi Aizawa (Research Scientist) and Yuanzhou Zhou (Student Trainee) joined our lab in April.